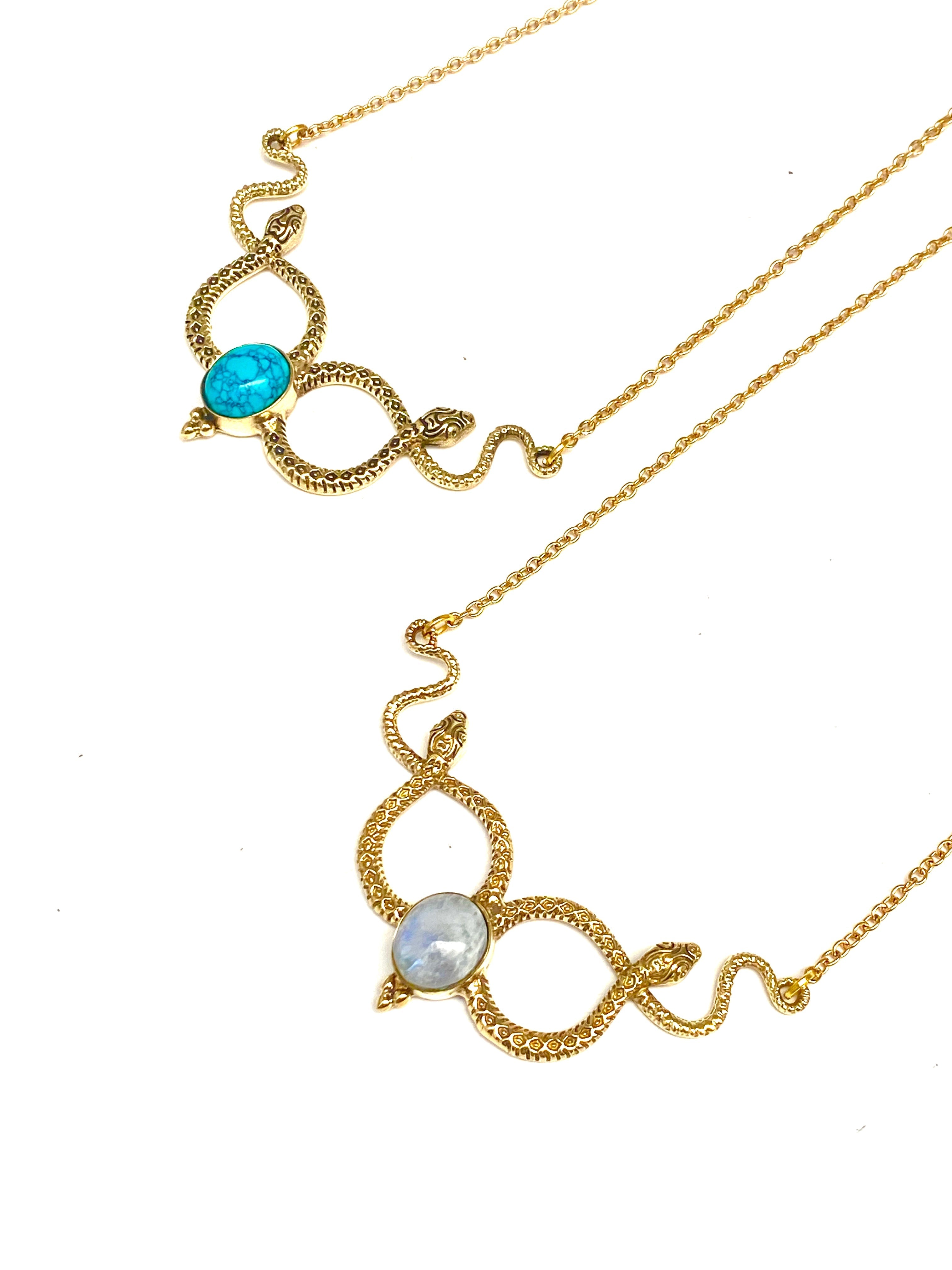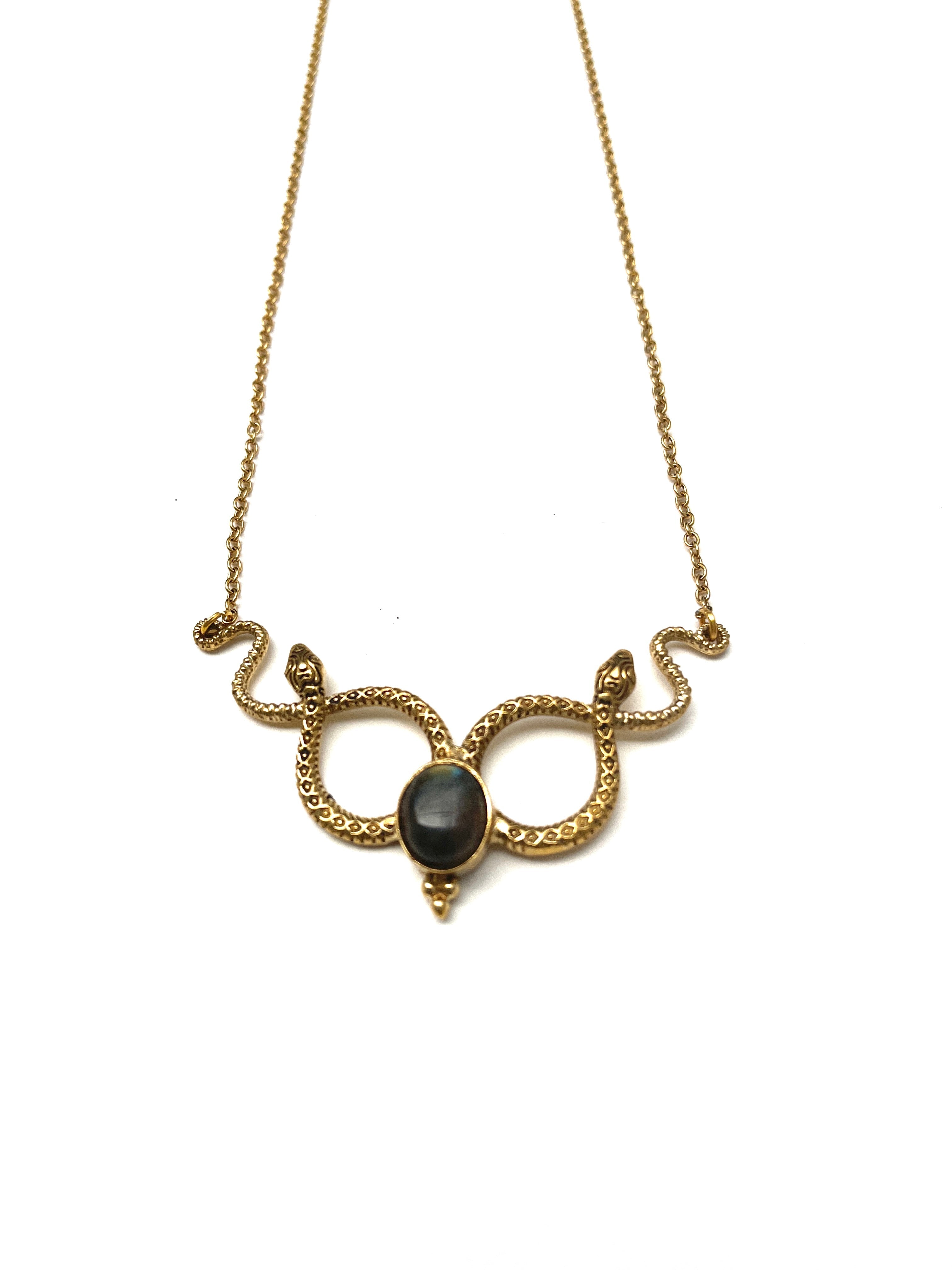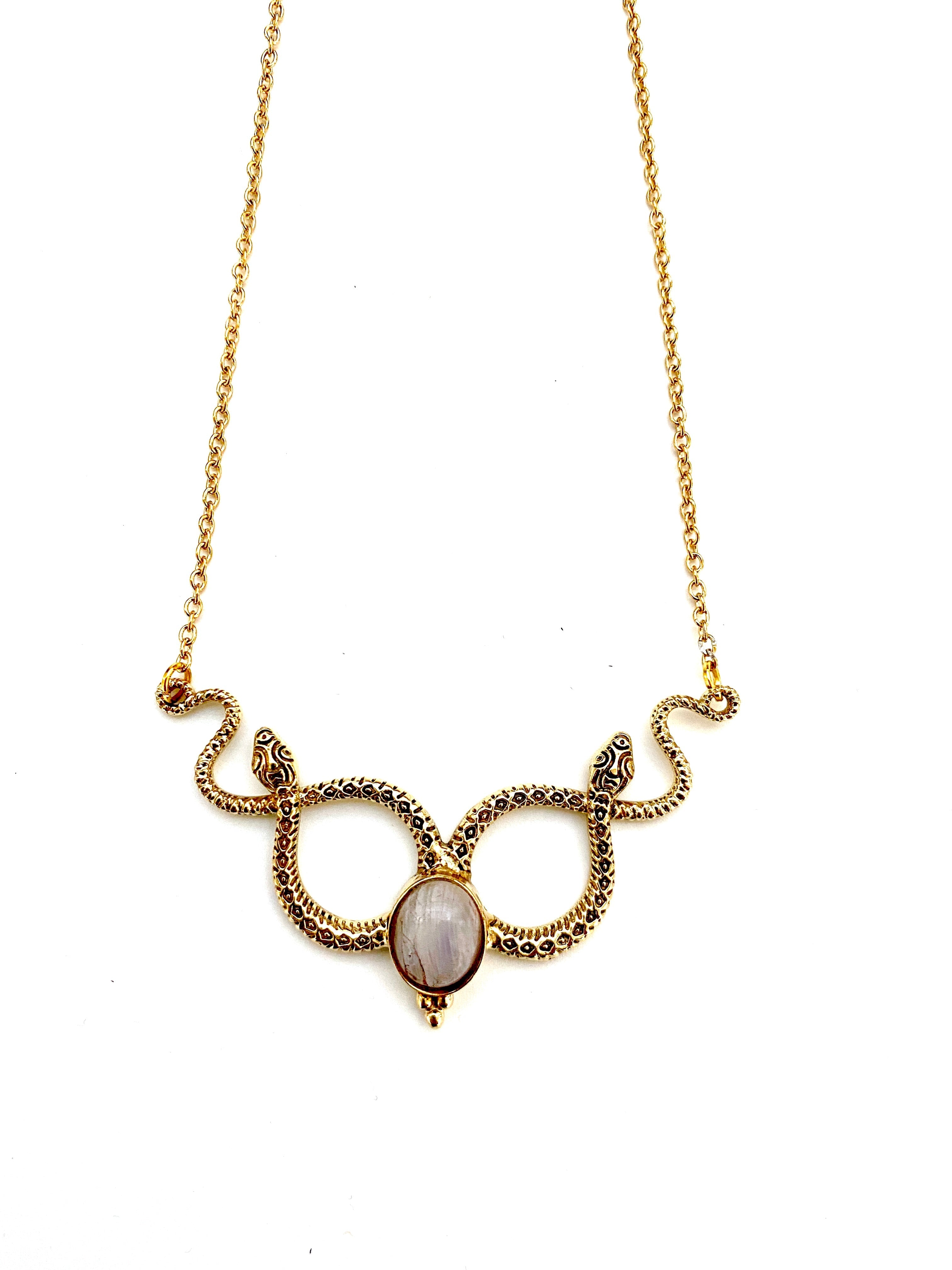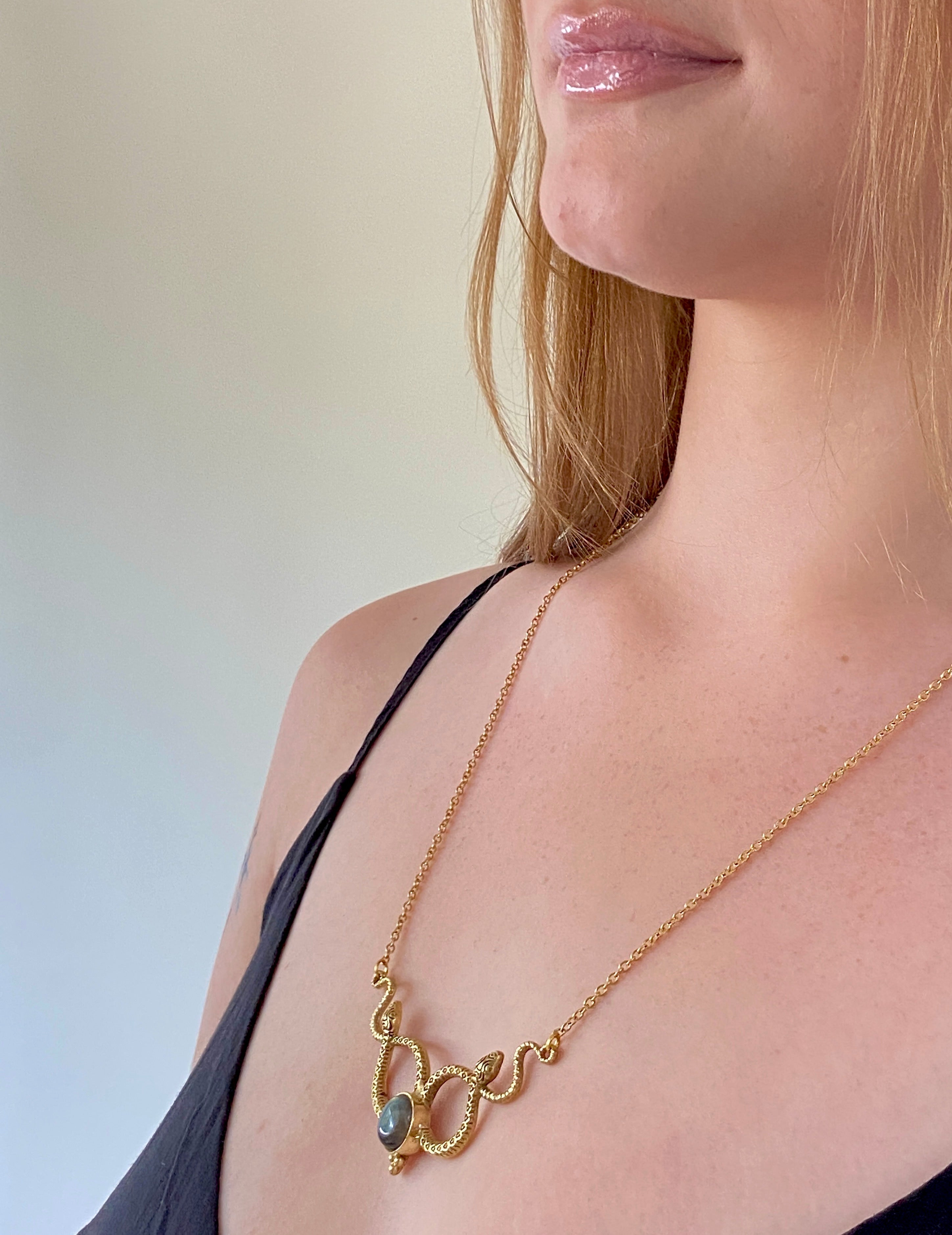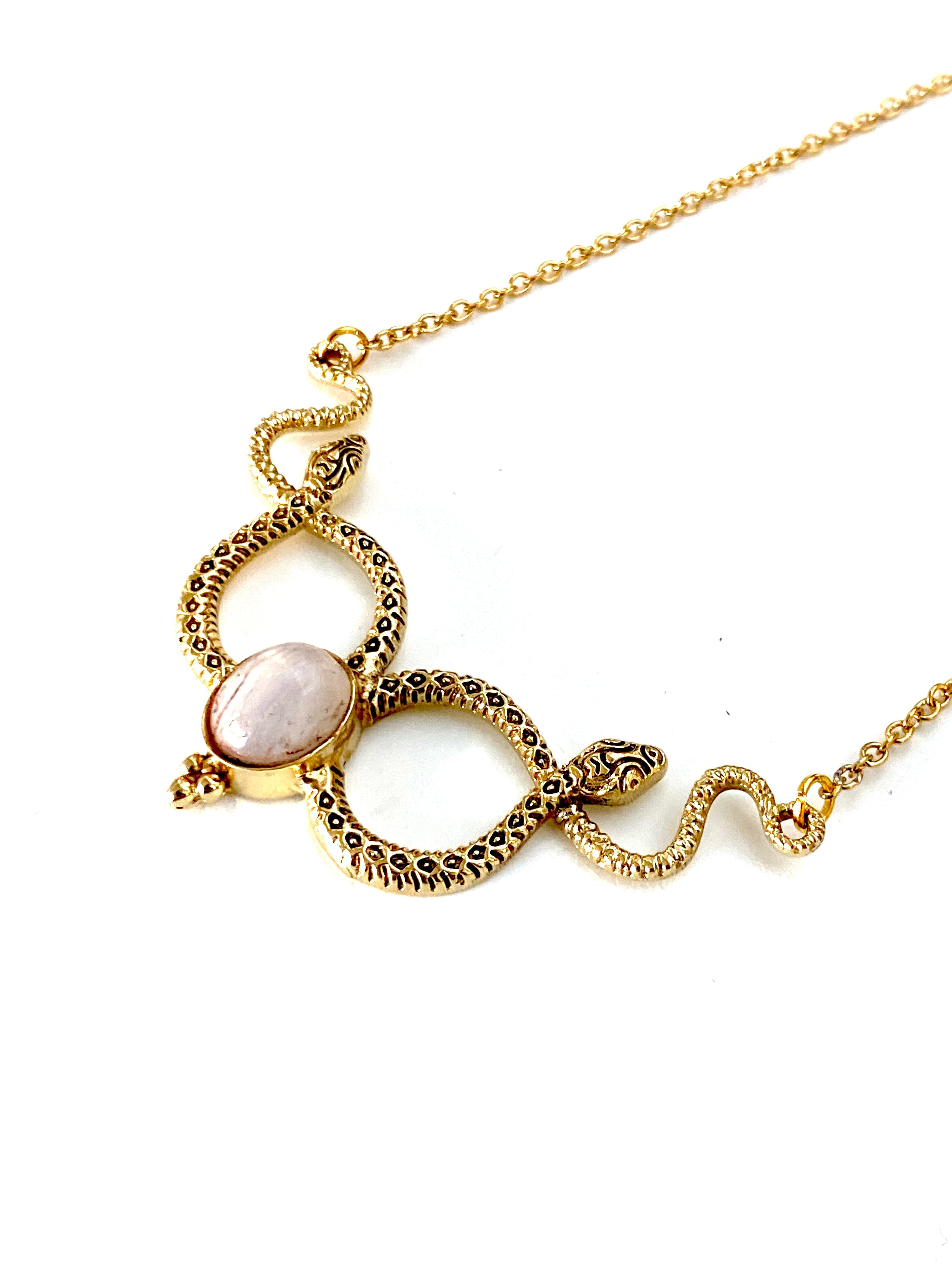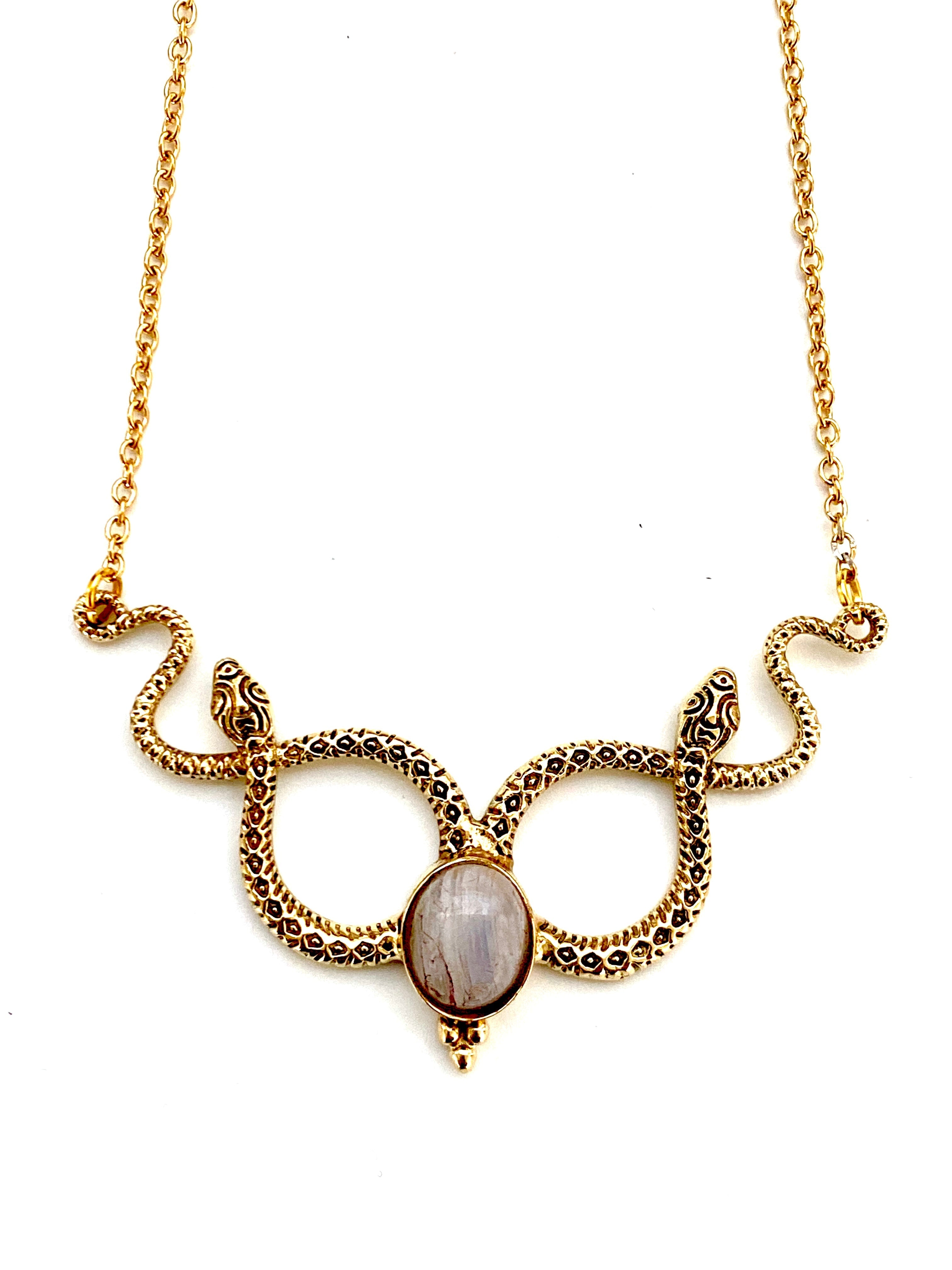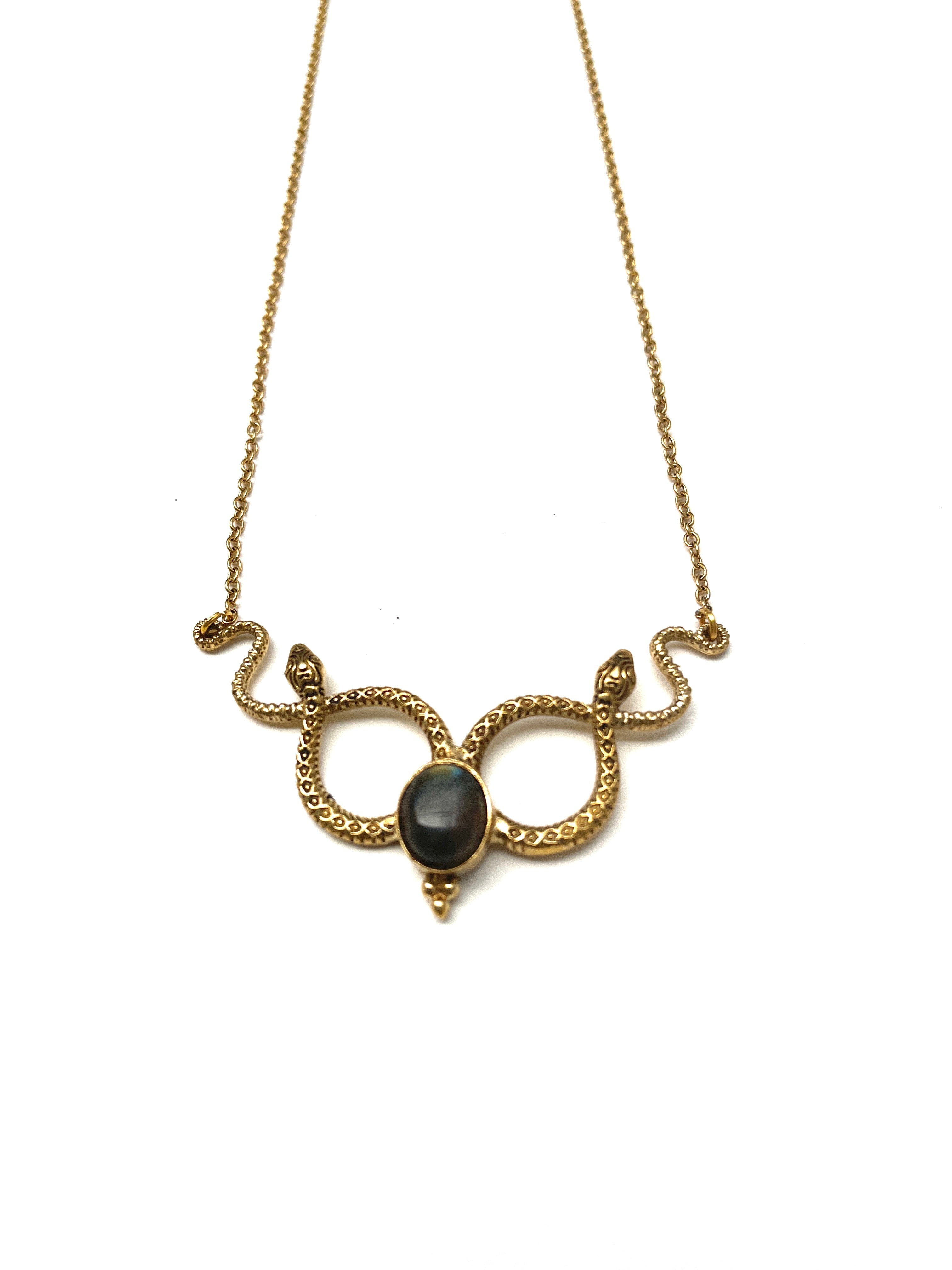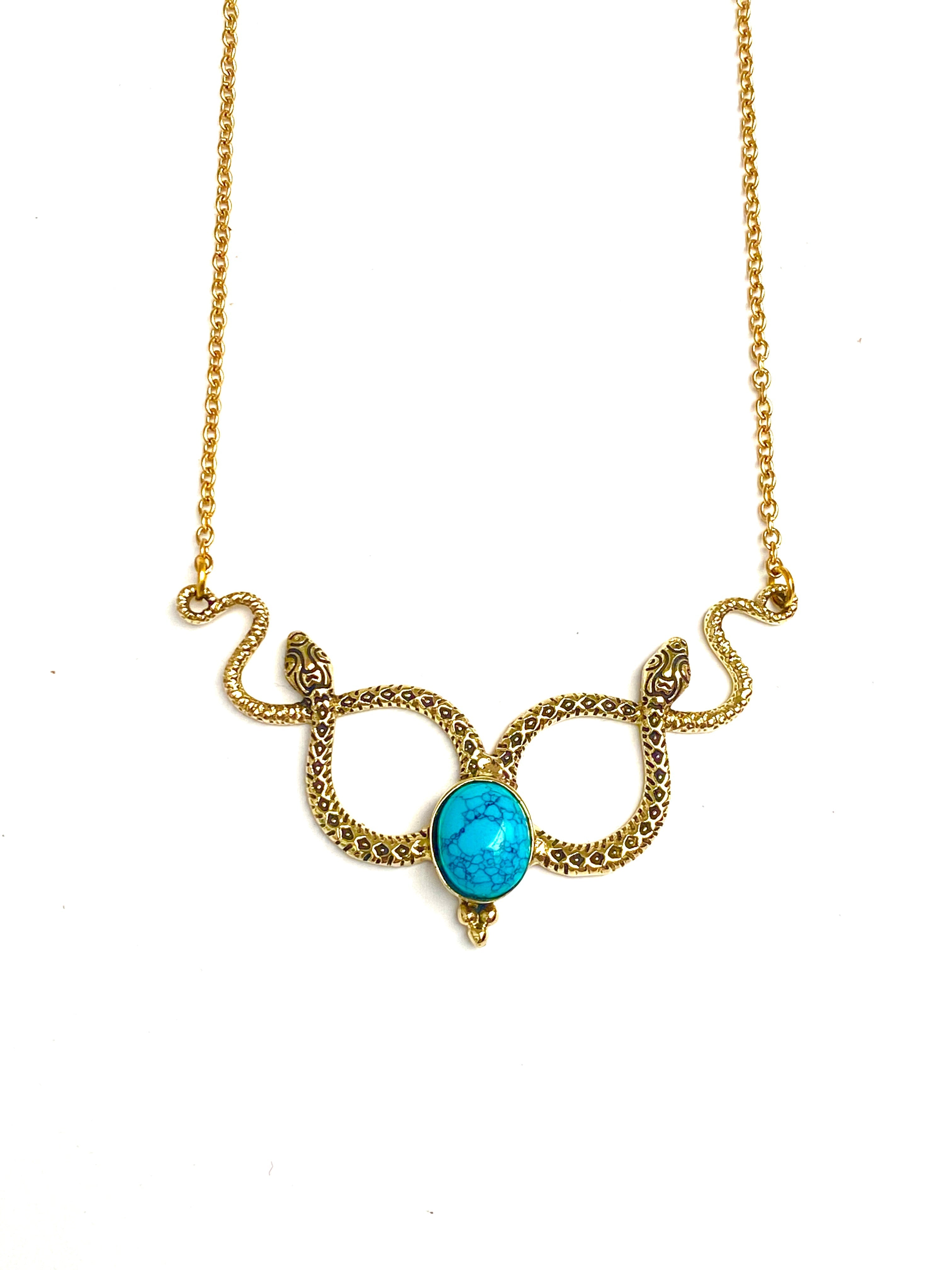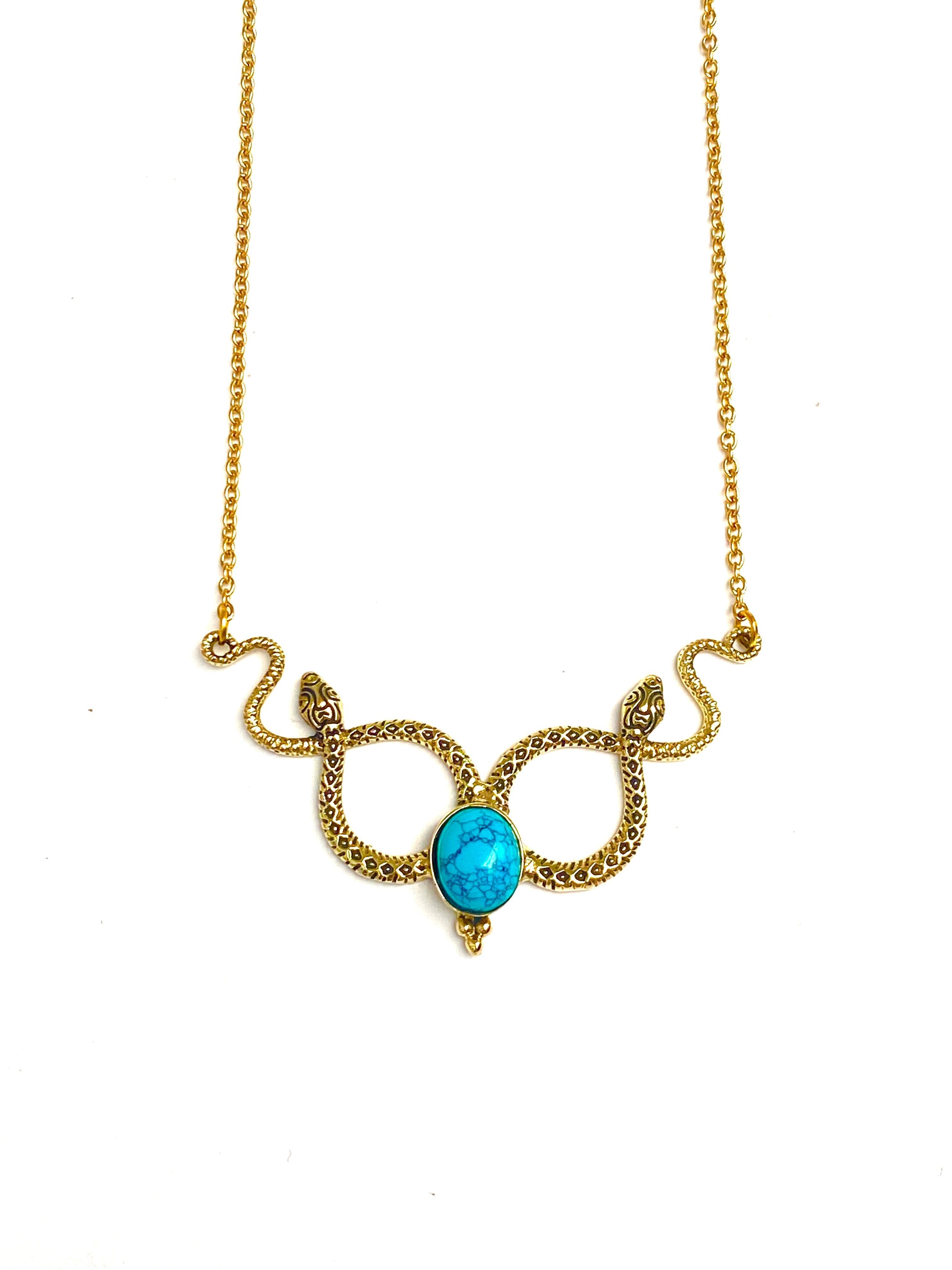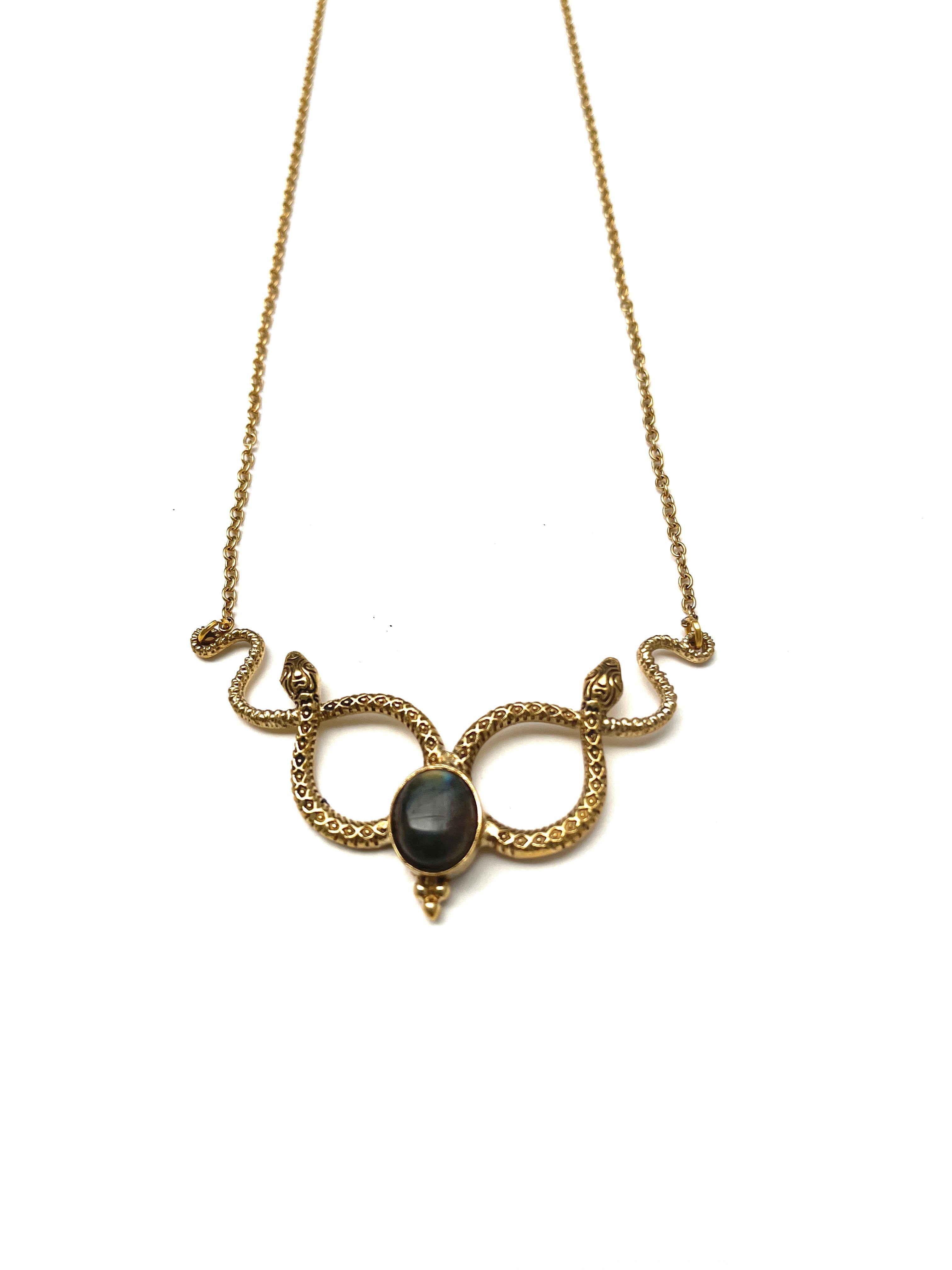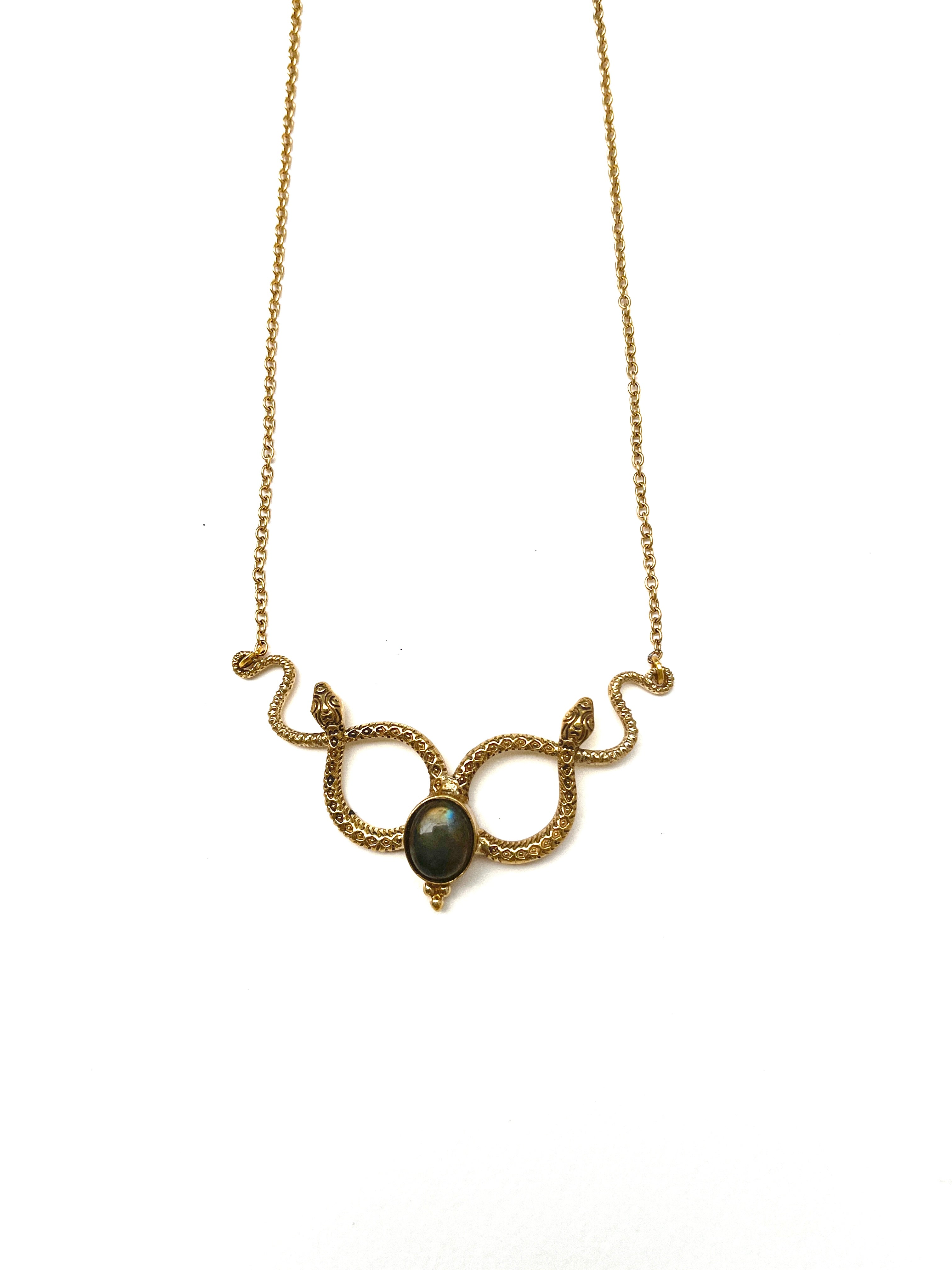 Serpent Gemstone Necklace by Boho Gal Jewelry
---
Symbol of transformation, rebirth, healing and passion.

The serpent is one of the oldest mythological figures. It has origins in Eastern and Western cultures. Serpents themselves were considered to be immortal as they regained new life after shedding their skin.

Comes in 3 different gemstones

20" in length with a 2" extender.

Brass

Assembled in our studio in Atlanta.